HELP US GROW OUR ADVERTISING BUSINESS
BNM is searching for an Independent Salesperson to help us grow our advertising business. This is a pressure free commission based position, ideal for a sales-oriented professional who enjoys working remotely and is looking for a second revenue stream.
Candidates must have strong verbal and written communication skills and a successful track record selling radio, television or digital advertising. Familiarity and knowledge of the news and sports radio/television business and/or BNM/BSM brands is a plus.
Responsibilities for this position will include selling website banner advertising, branded content opportunities, podcast endorsements, email and social media associations, conference sponsorships, and annual written features.
To be considered, please send a brief note, along with your resume to JBarrett@sportsradiopd.com.
CBS NEEDS A DIGITAL REPORTER
CBS News needs to add a reporter to its digital team. This is someone that can work quickly to get stories up on a variety of digital platforms as soon as they break. Digital reporters work closely with producers and talent from CBS News and the digital streaming network CBSN to shape content.
If you can be aggressive in looking for stories while still maintaining high journalistic standards, click here to apply.
ENTERTAINMENT TONIGHT IS LOOKING FOR A SENIOR REPORTER
Do you have a deep rolodex of people in the entertainment world? Do you have a history of mingling and interviewing celebrities and Hollywood decision makers? Entertainment Tonight wants to talk to you!
CBS's syndicated entertainment news juggernaut has an opening for a senior reporter in Los Angeles. You need to be well-connected in the entertainment industry to be right for this job. While this is not an on-camera role, it is one that is essential to ET's news operation. Click here to apply.
101.7 THE TRUTH LOOKING TO HIRE FULL STAFF IN MILWAUKEE
Good Karma Brands is launching a brand new talk format in Milwaukee to serve the Black community and they're hiring an entire staff to do it. On the programming side, 101.7 The Truth is looking for a program director, on air hosts, producers, and reporters. In the front office, the station is searching for a sales coordinator and marketing coordinator. If you are interested in being a part of this new station, click here to send in your demo, resume, or other relevant materials.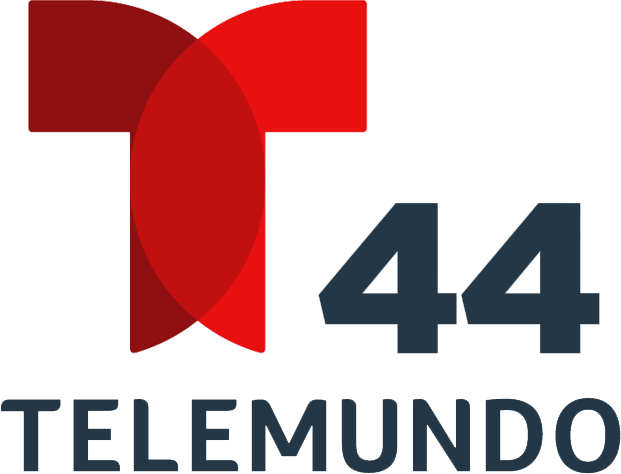 BILINGUAL MULTIMEDIA JOURNALIST NEEDED IN DC
Telemundo 44 is looking for someone that can both speak and write in Spanish and English to join its news team. This is a position that will come with anchor duties as well as multimedia storytelling. In addition to shooting and editing stories, you will also need to be able to dominate social media.
This position is about enterprising stories and being in the community. That means in addition to representing Telemundo 44 on air, you need to be ready to talk to and make appearances in front of civic groups. If it is a challenge you are up for, click here to apply.
CGTN AMERICA NEEDS SOMEONE WHO CAN REPORT AND ANCHOR
Do you have a background in international news? Do you have a strong working knowledge of China? If so, there is a job in Washington, DC that might be right for you.
CGTN America is looking for someone that can anchor and report the news. Be ready to juggle multiple projects at once and be very flexible with work hours. If you have an established social media following and a willingness to mentor junior staff, click here to apply.
INDIANAPOLIS NEEDS AN ANCHOR
WRTV needs an anchor for its morning broadcasts. The position comes with a leadership role in the newsroom. In addition to anchoring mornings, you will also contribute to the station's 24-hour cable news channel.
The station is looking for someone with strong writing and editing skills. It also wants 5 years experience as a reporter or three years as an anchor. Click here to apply.
FOX 5 NEEDS A REPORTER IN THE NATION'S CAPITOL
Want to be on the radar of FOX and FOX News? One of the company's O&O affiliates needs a reporter and it just so happens to be in Washington, DC right in the middle of the biggest election in history. The station needs someone willing to work with and take direction from producers. It is also looking for someone that understands the value of social media in breaking news. 
This is a big job, so you need some experience. FOX5 is looking for someone with at least 3 years of experience in a large or major market. If you are interested, click here to apply.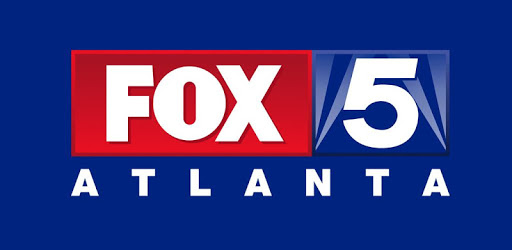 MULTIMEDIA JOURNALIST NEEDED IN ATLANTA
FOX's owned and operated Atlanta affiliate needs a journalist skilled at telling stories on multiple platforms. The right candidate will report stories and create content for the station on air, on its website and on social media.
This is a demanding position. It will require someone that not only knows how to create packages integrating graphics, video, and audio. FOX 5 is also looking for someone that is capable of handling extended breaking news and weather coverage. If this job is of interest to you, click here to apply.
NASHVILLE NEEDS AN ANCHOR AND REPORTER
WSMV in Nashville needs someone that can become a new face of its news operation. The station is looking someone that can contribute both in the field and behind the anchor desk.
You'll write and edit with producers and directors. You'll make appearances and conduct interviews on behalf of the station. If you want to be on TV in music city, click here to apply and be sure to include links to on-air samples.
CHARLOTTE NEEDS A MULTIMEDIA JOURNALIST
Gray Television is looking for a journalist with experience in writing and producing content for the web. Charlotte, NC CBS affiliate WBTV needs someone that is ready to pitch stories, work sources, and create a go-to social media presence. If this sounds like you, click here to apply.
REPORTER NEEDED IN SALT LAKE CITY
FOX 13 in Salt Lake City needs a reporter that can create content for television and also knows how to work in the digital space. In addition to reporting stories, you also need to be ready to pitch multiple stories everyday.
This position will see you out in the field reporting stories and recording interviews in the studio. If you want to live and work in the Rocky Mountains, click here to apply.
IF YOU CAN TELL STORIES IN A VARIETY OF MEDIA, YOU'RE NEEDED IN NYC
Mediaite.com is looking for a reporter built to tell stories in 2020. The site needs a reporter that can cover stories using video, audio, social media, and through traditional articles. There is no traditional beat here. You'll go where the story does.
If you are just as interested in the inner workings of cable news rooms as you are in the halls of power of the White House and Congress, send links to your digital work to jobs@mediaite.com.
PITTSBURGH'S LEGENDARY KDKA NEEDS AN ANCHOR
Can you anchor a newscast just as easily as you can hit the street to find a story? If so, Pittsburgh's KDKA is looking for you. The right person for this job is comfortable in all situations, whether that means reading from a news script or ad libbing material.
KDKA needs someone that isn't just skilled at news gathering. The station also needs someone that can edit and produce their own audio. If you have these skills, click here to apply.
WANT TO ANCHOR AFTERNOON DRIVE IN PORTLAND?
Alpha Media's KXL is looking for a new anchor for its afternoon news wheel. This position will be involved not only on the programming side, but also will be expected to work with the sales team as well. 
KXL is looking for someone with 3-5 years experience in a drive time in a large or medium market. The station also wants someone that is well-versed in social media and already has a following. If this sounds like you, click here to apply
RADIO ANCHORS AND REPORTERS NEEDED IN RALEIGH
Heritage news/talker WPTF is looking to add to its news team. The locally owned station has both full and part time openings for talent that can both report and anchor newscasts. 
If you are a team player and can multi-task, get your materials to Program Director Rick Martinez right away.
MORNING TALK SHOW HOST NEEDED ON NC COAST
Cumulus' news, talk, and sports station WAAV needs a conservative voice in morning drive. You'll need to have a dynamic sound and be ready to get out in the community in Wilmington, NC. The station is also looking for someone with a proven track record of success.
In addition to the on air show, there will be writing and production duties that come along with the job. If this is a challenge you are up for, click here to apply.